ABOUT US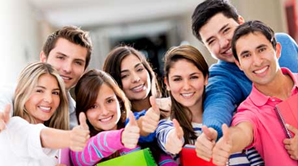 OUR MISSION:
To offer affordable language learning, which is easy, enjoyable, fun and yet challenging in order to exceed students´ expectations.
OUR VISION:
To create a learning environment where students´ limits are as far as they can go.
To give students tools so they can become independent learners.
Courses made easy, enjoyable, fun and yet challenging with quality in mind.
To stimulate interest and knowledge of the Anglo-Saxon and Spanish cultures.
OUR COMPANY VALUES:
A friendly company for both students and employees.
Recruitment based only on talent, experience and creativity.
Fair salaries for employees and quick payments to our business partners ( within 15 days ).
We believe in INNOVATION in languages.